WHAT DOES A CRM DO AND WHY SHOULD YOU SET ONE UP NOW?
An uncertain time like this can be concerning for many businesses but it could also be seen as an opportunity.
If you have a bit more time on your hands maybe think about implementing some things that often get put off.
An absolute must have for any business is a good CRM. When fully operational, CRM's can be invaluable. Setting them up can be time consuming and seem low on the list of priorities but it will absolutely pay off in the long run.
There's no better time than now to get one set up.
CUSTOMER IS KEY
Successful marketing, lead generation and sales is all about knowing who your customer is. Knowing who they are, how you can contact them and how likely they are to buy from you.
Any CRM will help you to move a prospective customer down your sales funnel. A good CRM will help you close sales and retain customers.
Our recommended CRM made by Sage, goes even further by becoming a vital arm of your business operations.
Before we go into exactly what our CRM of choice does, we're going to break down a few of the key features of a CRM.
WHAT DOES A CUSTOMER RELATIONSHIP MANAGEMENT TOOL DO?
CONTACT MANAGEMENT AND CUSTOMER TRACKING
At a basic level a CRM is a database of every person or more specifically, every prospective customer, you've interacted with as a business.
For each contact you can store details such as phone number, email and address. You can also assign them a value depending on where they're at on your sales process.
Someone you've just met. A developing relationship. Or maybe they're ready to go. Primed to buy.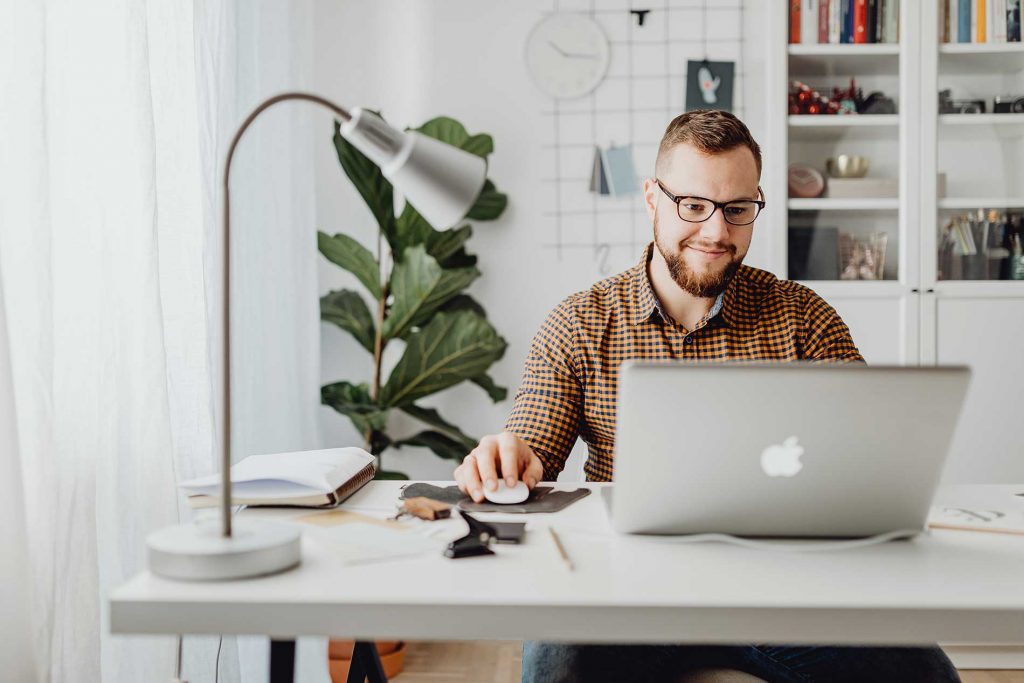 AUTOMATION
So much of sales is admin. If you can automate the parts of the process that take up time and get back to the stuff that only you can do, it's going to massively benefit the business.
Automate order processing, lead management and sales forecasts. All the emails, targeted marketing and invoicing can be fully automated as well and means each lead should be given an opportunity to convert.
CUSTOMER SERVICE, REPORTS AND MORE
Possibly one of the most powerful aspects of the CRM is the ability to produce reports and analyse what actions are needed to take the business forward.
How many sales are needed to reach our targets? Do we need a rapid increase in custom? If so, are there any potential customers ready to buy?
CRM's also deal with customer service, case management and sales reporting. You can store quotes, orders received, communication history and more, making for an efficient sales process.
All this can help you move in the right direction as a business.
THEY DON'T GET BETTER THAN SAGE (WE THINK)
There are many great CRM products on the market but undeniably one of the best is Sage's CRM. It can be bought as a standalone piece of software or integrated with the full Sage 200 system.
If you already use Sage for accounting and project management or were planning on getting it, then integrating a powerful CRM is a no-brainer.
The Sage program runs out of the box and is fully configurable with your organisation. It may be that there are certain features that you just don't need. Not a problem.
The best thing about the Sage system in our opinion is the ability to use it across your enterprise. Marketing and Sales teams can collaborate on prospects using the same system.
It's accessible on mobile so a salesperson could have all the data they need whilst out preparing to meet clients and potential customers.
Shared calendars and tasks mean that everybody is working towards the same goal at once and there is much needed clarity about what the next steps are.
Importantly it's made from industry leading technology and built on robust architecture, meaning your business backbone is always in safe hands and the data you store is secure.
MOVE YOUR BUSINESS FORWARD
Times like these are great for rearranging and setting up processes in your business that will future proof it for when things return to normal.
If you don't already have a CRM in place, maybe now is the time to set it up. If you're struggling to find business it will help you find the people who want to buy from you.
If you want to know more about what the Sage CRM can do for you then get in touch with us and we'd be happy to tell you more.
You may be surprised to hear that despite having so many different types of software at our fingertips, lots of businesses still rely on spreadsheets for data entry. They can be incredibly powerful, but software is a much safer, more efficient way to improve business...