MICROSOFT TEAMS GETS INNOVATIVE BY ADDING NEW WELLBEING FEATURES
Microsoft recently announced a slate of new features that will be added to their collaboration and communication software, Teams.
These include enhancements to the meetings themselves as well as interesting developments around improving staff wellbeing.
Video conferencing has been a heck of useful tool whilst many businesses have been forced to work remotely.
But the novelty has now well and truly worn off. Advancements in this technology are now less about improving call quality and more about how the experience can be improved for those using it every day.
If you weren't already using Microsoft Teams for remote working, you may soon be convinced to switch.
COULD TEAMS FINALLY STEAL ZOOM'S THUNDER?
Teams was brought out as a competitor to business communication tool Slack in 2016. In 2018 a free version with limited capabilities was announced, and since then it has been Microsoft's fastest growing app.
Over time it has replaced both Skype For Business and Microsoft Classroom. Indeed, it is now a popular choice for both businesses and schools who are having to use the software for work and remote learning.
During the Covid-19 pandemic, Teams has become a main competitor for other video-conferencing software providers, Zoom and Google Meet.
Over the course of 2020, Zoom, with its easy to use functionality and simple UI has arguably taken the crown amongst the general public, literally becoming a verb in the process.
It has however been faced with concerns about its security, which we looked at in this blog, and it doesn't have the same level of functionality that Teams has for businesses working remotely.
With the announcement of these interesting new features, at their recent Ignite event, it's clear that Microsoft are edging for the top spot.
Let's look at what's coming to Teams in the near future.
MICROSOFT TEAMS NEW FEATURES INCLUDE
NEW MEETING ROOMS
The screen full of little windows on a black background is now commonplace. But it can get a bit tiring and doesn't necessarily replicate what it's like to be in the same room as other people.
Teams' new together mode aims to tackle this by providing different backdrops into which each person on the call can be added.
This will work by placing each individual in virtual seats making them feel a bit more part of the action and adding more colour to proceedings.
Examples given of the locations include an outdoor auditorium or a coffee shop for smaller gatherings. Who knows what difference it will make but it is kind of quirky so it'll certainly be more fun to begin with.
BETTER PRESENTING
Evolving their current background blur feature which has been quite popular lately, users will now be able to sit in front of their presentations.
This is a bit more involved than the simple backgrounds you can get in Zoom and is clearly meant to make it easier for people presenting to a group or leading a meeting.
The idea is that instead of sharing a screen they'll actually appear over the top of what they're sharing allowing them to point out specific info, a bit like a weatherman.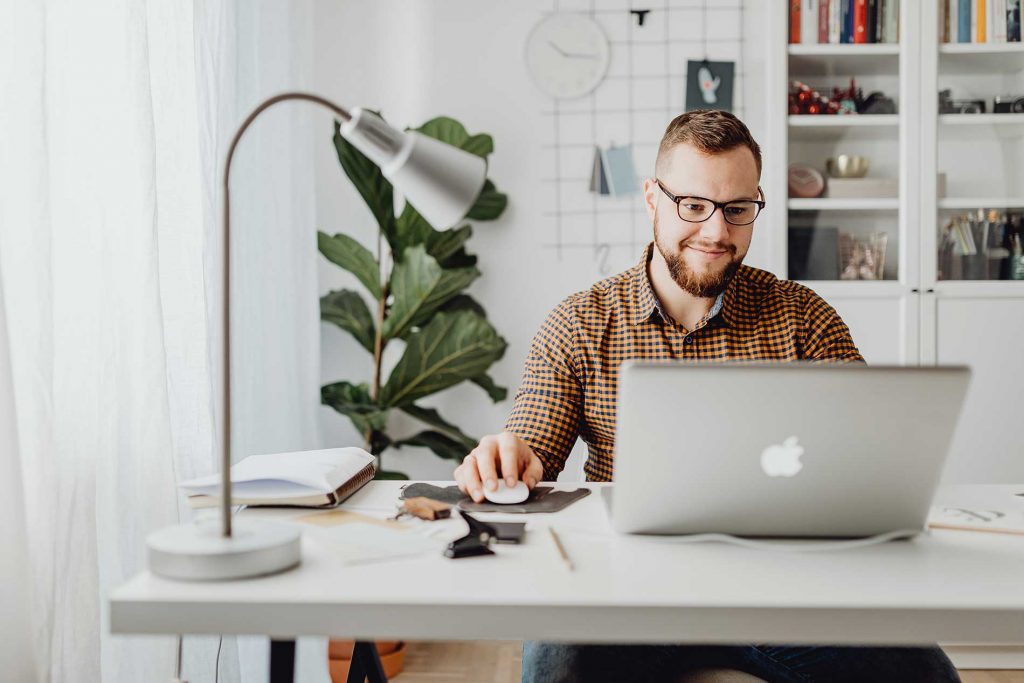 ADD YOUR OWN TOOLS
The ability to create low code applications or bots to add to the Teams software potentially makes it highly customisable.
Low code is essentially a much more accessible and increasingly popular form of coding, which uses pre-existing visual assets to create programs.
Assuming you have someone on your team who can make use of this it would allow you to mould your experience of Teams to suit your organisation.
This gives the software much greater level of versatility than its competitors.
THE VIRTUAL COMMUTE AND GUIDED MEDITATION
Arguably the biggest news is Microsoft's partnership with meditation start-up Headspace to provide workplace and staff wellbeing features.
The increased use of video conferencing software has taken a mental toll on a lot of employees. It's now commonly accepted that being in this environment for a long time each day is draining and mentally wearisome.
Recognising this, Microsoft are pursuing something that no other software has yet delivered a solution to.
The features include a virtual commute which is designed to ease people in and out of their working day, making to-do lists, listing achievements and going through some guided meditation.
Microsoft have called them 'mental bookends for your remote workday'.
This is a really interesting development that acknowledges the challenges presented by this form of communication.
OTHER FEATURES
The new mental health and wellbeing aspects of Teams are backed up by greater analytics features for managers.
This is partly to improve the efficiency of meetings and see how they can be streamlined but it is also for the benefit of their staff.
They'll get a greater insight into the levels of communication within their teams and be able to observe imbalances, allowing them to suggest a reduction in meeting overload for certain employees.
Other important additions include the ability to record meetings, automatically produce transcripts and the introduction of breakout rooms, something Zoom has had for some time.
MICROSOFT ARE MOVING FORWARD
Not all of these features are coming out straight away. Those surrounding wellbeing and the partnership with Headspace should be available from early 2021 but other features such as analytics and presentation backgrounds will be available from October.
Of course, there's no guarantee that it will all be beneficial or even work in the way it's intended but it certainly seems that Microsoft's head and heart are in the right place.
These developments show that they genuinely want to create a platform that helps people work more effectively and efficiently without burning out or becoming resentful of what they do.
It's an impressive offering and yet another reason why Microsoft Teams should be your go-to collaboration and communication software.
If your business doesn't already use Teams, you can get it as part of Microsoft 365 (Office 365).
For information on how to get Microsoft 365 set up for your business, get in touch using the chatbot or give us a ring. We'd be happy to help.
With so many people working remotely these days, coffee shops are becoming an even more attractive place to work. With free WiFi available this can become a target for hackers and cybercriminals to steal data from your laptop. Most people are educated in this scenario,...