IS ZOOM SAFE TO USE AND WHAT ALTERNATIVE SOFTWARE IS OUT THERE?
In recent months video conferencing software has become one of the main ways we communicate.
Leading the way has been Zoom, with its free plan and easy to use app. Meetings and social gatherings alike are taking place on the software or others like it.
Despite this, there's been some concerns about the privacy of user data and the threat of individual meetings being compromised.
We've compiled some cold hard facts about the security issues that Zoom has faced, what's been done about it and how to use it safely.
If you fancy trying something else instead, we've also compared and suggested a couple of popular alternatives. For more on using Microsoft Teams or Google Hangouts, check that out towards the end.
CAN WE TRUST ZOOM?
The bottom line (in case you're short of time) is, despite the genuine concerns that have circulated, Zoom is safe to use for regular day to day meetings and gatherings. The company have made changes to the software to make it safer too.
Big companies like Google, Space X and even the US senate have all banned or advised against use of the software but for these organisations it's probably understandable.
Last week the UK Government was advised not to use Zoom for confidential business [Link], however, the consensus is that it is fine to use for public meetings and is currently being used for Parliament gatherings.
Questions were raised about its security after photos were released of senior government ministers, including Boris Johnson, taking part in Zoom meetings.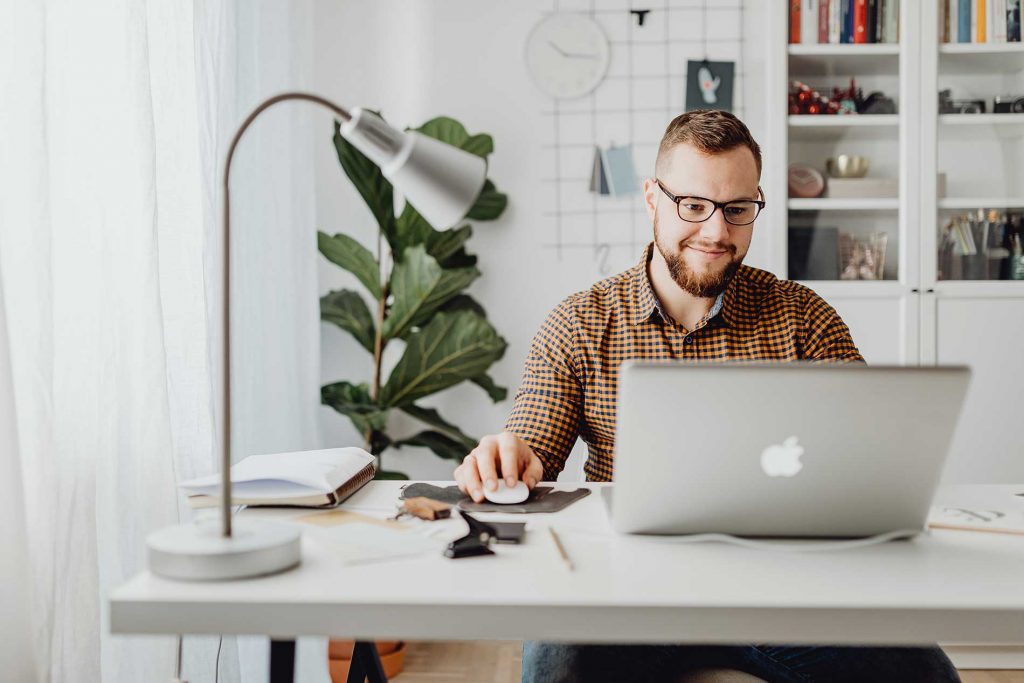 ZOOM SECURITY ISSUES
There are two main concerns surrounding the software. One is the threat of Zoombombing, which involves hackers or internet trolls hijacking open meetings and sharing disruptive, racist or pornographic content.
This can be avoided however and below we've shared some simple steps you can follow to make sure your meetings are safe.
The other main concern is more about whether Zoom, based in San Francisco but whose product is developed in China, take individual user privacy seriously.
Vice published an investigation late last month that claimed Zoom sold user data to Facebook [Link] regardless of whether they had logged in with Facebook or not.
It comes down to whether or not Zoom is end-to-end (E2E) encrypted, meaning meeting data should be inaccessible to the outside world, from both the providers end and the user end. Their marketing has claimed they are but this article from The Intercept found that technically this isn't true [Link].
In reality the meetings are TLS or transport encrypted which mean that whilst your end is safe, Zoom theoretically have all they need to access video call data from their end.
ON THE PLUS SIDE…
Zoom themselves have strenuously denied that their platform is insecure and have stressed that they do not sell user data to third parties.
The Vice article mentioned above has been updated with a comment from Zoom apologising for any oversight in regard to holes in their system and lack of preparation in the wake of a huge and sudden influx of new users.
The Intercept article includes a comment which claims, "Zoom must collect basic technical information like users' IP address, OS details and device details in order for the service to function properly." It also said that "Zoom has layered safeguards in place to protect our users' privacy."
Soon after concerns came to light, Zoom released an updated privacy policy which includes clear statements addressing the main concerns. You can read them here [Link]. Recent updates to the system have also sought to address issues such as adding encryption to stop intrusion.
So, the word from Zoom is fairly clear, but then you'd hope it would be. It doesn't appear to have deterred most users either. The platform jumped from 200 million users in March to 300 million in April. [Link] (They had 10 million in December!)
IS IT SAFE FOR MY BUSINESS?
The experts are saying [Link] for most day to day business meetings Zoom is fine. The company have been quick to identify and patch up vulnerabilities and have been clear on their stance on privacy.
What platform or software doesn't ask for your data anyway?
If you follow the below steps to ensure your meetings stay between you and your co-workers, using it shouldn't be a problem.
1. Generate meeting specific ID
Don't start meetings using your personal ID as this always stays the same and is therefore more vulnerable to being jumped on by trolls. By generating a unique ID for each meeting you're making it far more secure.
2. Enable the waiting room
As the host, you can see who wants to get in before allowing access.
3. Lock the meeting
Once everyone's in, you can lock the meeting from settings so no one else can access it.
4. Turn off participant screen sharing
This way there's no danger of dodgy content being shared.
All of these features can be accessed via settings.
WHAT ARE THE ALTERNATIVES?
If you still don't feel comfortable using Zoom for your business, there are a number of excellent alternatives out there.
The best in the game are Microsoft Teams and Google Hangouts.
Microsoft Teams
If your workplace already uses Microsoft 365 (formerly Office 365) then you already have access to Teams. When it integrates so well with the rest of the Microsoft suite, it makes sense to use it.
Meetings can be scheduled in Outlook and you can link it with OneDrive and make files easily accessible. You can message people privately or quickly arrange meetings with a whole team or set up presentations with the entire company.
Video calls can be had with up to 250 people and presentations delivered to 10,000.
They've made a clear effort to differentiate themselves from Zoom by outlining their own security practices. If you normally trust the Microsoft 365 suite of tools this is probably a pretty safe bet.
The 365 Business Basic plan starts at £3.80 per user per month but at the moment they are offering 6 months for free if you commit to the annual package.
They've also been offering the free version of standalone Teams without limitations to businesses and schools.
Google Hangouts
Part of Google's GSuite of browser-based office tools, with plans starting at £4.14 per user per month.
The ease of starting meetings by instantly generating and sending a unique link to attendees, rivals Zoom and the interface is super clean and easy to use.
Like Microsoft 365 this integrates seamlessly with other Google apps such as Google calendar and Gmail and depending on the plan can host up to 250 people in a call.
The minimal interface runs directly in browser or via the mobile app so no third-party software is required and various security measures can be put in place.
Other alternatives to the above include GoToMeeting, WebEx, Skype and Facetime.
We're big fans of Microsoft Teams for business use, with its cross-app integration and more expansive list of features. If you want to know more about how to get this and integrate in your business, we'd be happy to chat.
Stay safe and secure whilst working from home folks!
This time of year always brings the hackers out, and they make more of an effort to try and steal both personal and business data. With lots of new phishing trends happening all the time, it is really important to stay on top of the...